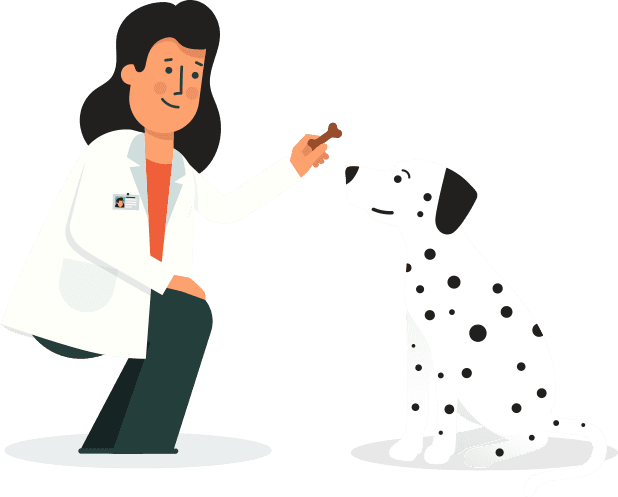 Save 20% on Dental Cleaning
Bring in your furry best friend before June 1, 2019 and get to know us while saving 20% on dental cleaning.
(Offer applies to anesthesia and basic cleaning only, expires 6/1/19)
Hospital Hours
Mon – Fri: 8 AM – 6 PM
Sat: 8 AM – 3 PM
Sun: Closed
Pet Camp Hours
Mon – Fri: 7 AM – 7 PM
Sat: 8 AM – 3 PM
Sun: Closed
<iframe src="https://www.google.com/maps/embed?pb=!1m18!1m12!1m3!1d2828.1981533769144!2d-93.31035018385569!3d44.85826067909846!2m3!1f0!2f0!3f0!3m2!1i1024!2i768!4f13.1!3m3!1m2!1s0x87f624480f8fa005%3A0xf5924a2cc68bd58b!2s2240+W+80th+1%2F2+St+Suite+A%2C+Bloomington%2C+MN+55431!5e0!3m2!1sen!2sus!4v1550858495867" width="2800" height="400" frameborder="0" style="border:0" allowfullscreen></iframe>
This starts with loving veterinarians, front-of-the-pack technology, and bright, friendly clinics. But that's not where it ends. WellHaven is a committed precedent setter in high-quality medicine as well as a leader in corporate responsibility programs.
Meet Our Principal Doctor
Kelly Ryan, DVM
Dr. Kelly Ryan attended veterinary school at The University of Minnesota and has been a practicing vet for nearly 16 years. During her career, Dr. Ryan has developed a warm and fuzzy style she brings to every examination. "I love it when dogs are excited to come see me," she says. "At the same time, I try to create a calm, safe environment for my cats."
That caring and welcoming attitude extend to pet parents as well. "My goal is to work with my clients to create a solid path forward for their pets and family. I want to ensure they leave their appointment feeling good about their visit and knowledgeable about what's happening next."
After spending 5 ½ years living in St. Louis while working for the Humane Society of Missouri, Dr. Ryan is excited to be back in Minnesota. Outside the exam room, she enjoys working on her home and loves spending time with her husband and son.
Dr. Ryan's family also includes Daisy, a 15 ½-year-old black lab, mother-daughter tuxedo cats, Natasha and Paige, and two littermate rats named Boston and Columbia who are almost 1-year old. WellHaven Pet Health Bloomington
2240 West 80 1/2 Street, Suite A
Bloomington, MN 55431
612-930-4478