It's kind of amazing to think about all the ways your pet uses their teeth. To eat obviously, but also to groom themselves, attack toys, carry stuff around, or even to protect themselves when necessary. So when there are issues with their oral health, it can really cause issues with almost every aspect of their lives. Reach out to the pet dentists at WellHaven to get their oral health on track.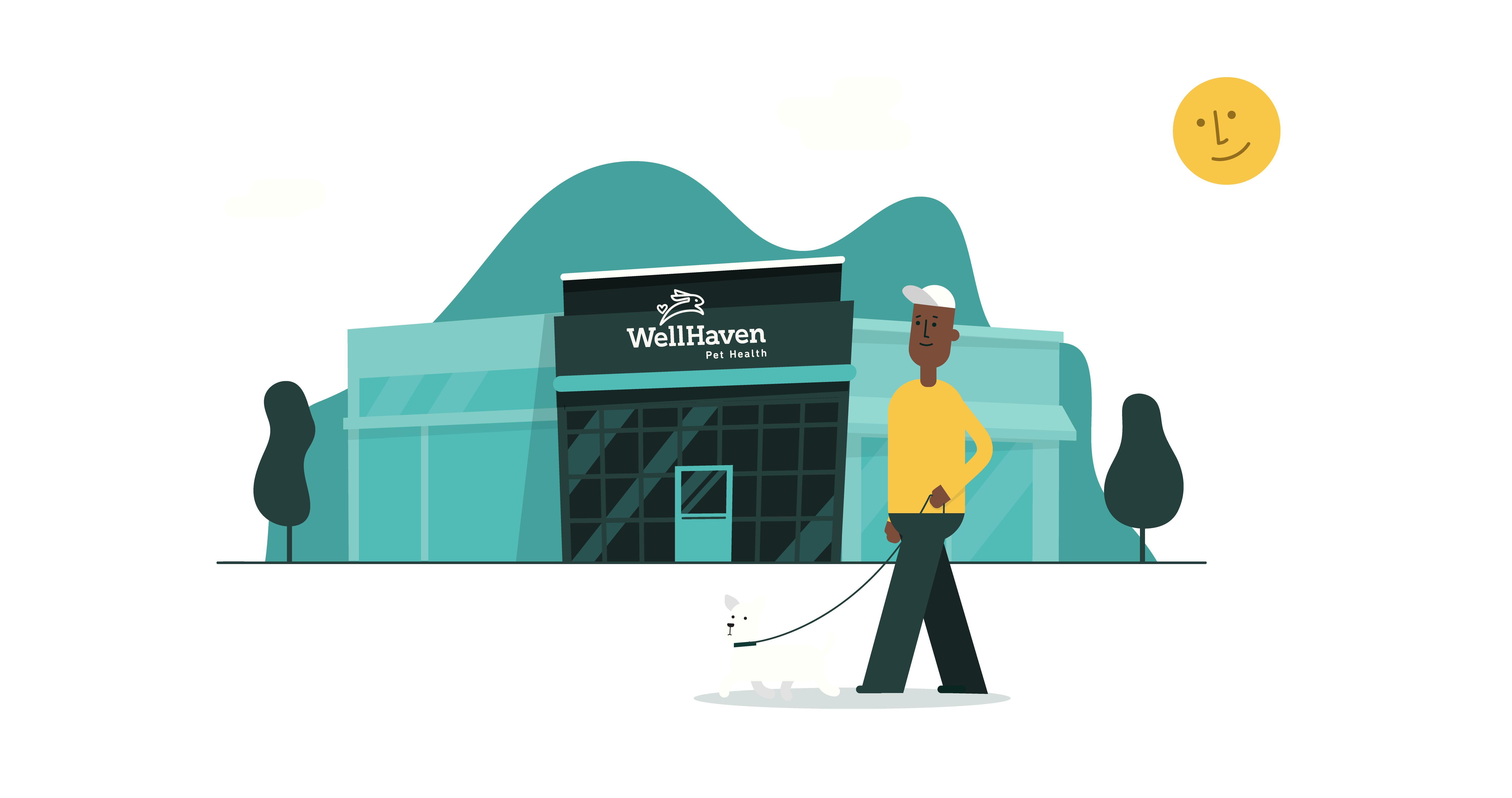 Protect your pet's health with pet dental care services!
Beyond their playful tendencies (or how fast they wolf down their food), poor dental hygiene can also lead to health issues in other parts of the body. Dental disease or infections can travel through the bloodstream and cause problems with the heart, kidneys, and liver.
Recent studies have shown that 70% of cats and a whopping 80% of dogs suffer from some kind of oral disease. The problem is they can't just come out and tell us when something is wrong with their teeth. But there are a few tell-tale signs: They refuse to eat, their breath is unusually bad, their behavior has changed (listless and withdrawn or even more aggressive), and bleeding gums.
High Quality Veterinary Dentistry in Bloomington, MN
If you suspect your dog or cat is having issues with their teeth, schedule a pet dentist appointment with the Bloomington WellHaven hospital. Even if your pet is their normal, lovable self, it's still a good idea to have their teeth and gums examined at least once a year, if not more frequently. That's why finding the right cat or dog dentist is important for their oral health. 
When you first get your pooch or tabby, we recommend bringing them in for an initial consultation. This will help us set a baseline for their dental health and allow us to track oral hygiene for the coming years. As they age, their treatments will change accordingly.
In addition to regularly scheduled dental exams, we also offer dental x-rays and dental cleaning appointments. X-rays help us view and then appropriately treat teeth and bones that are hidden from view, as well as what's going on under the gumline. X-rays can often reveal hidden and painful conditions that are hidden from the naked eye.
During a dental exam, we'll also discuss home teeth cleaning tips and brushing instructions. With your home care and regularly scheduled cleanings, plaque removal, damaged teeth extraction, and other dental services, your pet will remain happy, healthy, and playful as ever!
Pet Wellness Plans that protect your pet's health
We seem to be busier now than ever before – we thought technology was supposed to help with that! With work, families running from school events to sporting events to club events and more, sometimes our pet's dental health care can fall through the cracks. With our Dental Wellness Plans, WellHaven hopes to make Bloomington MN veterinary dentistry care that much easier.
With regularly scheduled cleanings and examinations (including x-rays and bloodwork), you'll stay up to date on all of your pet's oral health needs. In addition to pet dentistry, Wellness Plans also cover unlimited examinations, other treatments such as vaccines and parasite control, annual preventive exams, and more for a monthly fee.
Protect your pet's smile – and the rest of their body! – with Wellhaven Wellness Plans in Bloomington, MN. Our hospitals are clean, calming, and welcoming environments you and your pet can be comfortable in. With the latest technology, Fear Free Exam rooms, and experienced staff, you'll get the best care possible.
Click below to request an appointment online in minutes!
Hospital Hours
Sunday: 9 AM – 6 PM
Monday: 9 AM – 6 PM
Tuesday: 9 AM – 6 PM
Wednesday: 9 AM – 7 PM
Thursday: 10 AM - 10 PM
Friday: Coming Soon
Saturday: CLOSED
Please use the form below for any questions or concerns you may have. A member of our team will get back to you as quickly as possible. If you need immediate assistance, our contact information is below! WellHaven Pet Health Bloomington
2240 West 80 1/2 Street, Suite A
Bloomington, MN 55431
612-930-4478